About Us
Hyderabad's biryani has a fascinating history. Biryani is a mouth-watering recipe that was given to the army men during the Nawab regime, as they needed sumptuous and heavy meal. Down the years people developed love for this lavish recipe and were mesmerized by the ravishing taste of this authentic Indian cuisine, which has a perfect blend of the typical Indian masalas to add the aroma and spice…

One fine day we decided to breathe this concept in the food platter… Our first launch was in Mumbai, India. We would love to extend this nawabi legacy to all the foodies globally & Pride Kitchen - Hyderabadi Biryani will cater forever. Now it is more than 10 years and biryani lovers can't get enough of it…the delighted customers visit frequently and we have created a benchmark in quality and richness. Kudos…to all the biryani lovers! They have continued to make us big!



Our Mission:


To become the leading brand by serving globally Hyderabadi Biryani with traditional taste, delivering quality food, efficiency service and value for money.

In the era, when traditional cuisine is losing its dominance to the competitive fast- food industry dominated by Pizza joints and Burger. Pride Kitchen Hyderabadi Biryani stands its grounds holding firm to its traditional roots.



Our Vission:


To delight every guest visiting Pride Kitchen Hyderabadi Biryani outlets by serving Traditional Biryani with an elegant approach in a clean, ethnic ambience followed by Nizam's Legacy.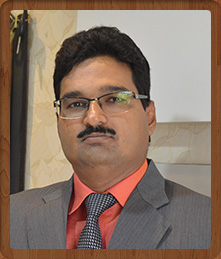 About the founder:
Mr. Subhash Alavekar
is the founder and Managing Director of the Pride Kitchen Hyderabadi Biryani. Born in Kolhapur, Maharashtra, India, and studied in Mumbai University in Maharashtra, he served as a General Manager in the private Company before being honorably discharged as Managing Director at Pride Kitchen Hyderabadi Biryani he leads franchise development, operations and brand growth across the globe. He plays a significant role in growing the business, steering the expansion and strategic partnerships globally and instilling effective corporate governance, increasing transparency and accountability from within, in making Pride Kitchen Hyderabadi Biryani the leader in its category.